888 Casino and its Different Types of Blackjack Games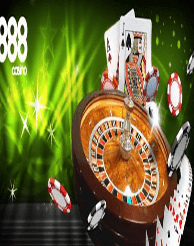 Playing blackjack games is a bit different than other table games because of the various strategies that players can employ to give them as much of an edge as possible. One of the things that you will notice at online casinos that you visit is that they always have various types of blackjack variations for players to enjoy and that is true of 888 Casino as well.
Whether you are a veteran at online gambling or fairly new to it, you have probably heard or read about 888 Casino because it happens to be an award-winning site as well as one of the pioneers of the online gambling industry. This online casino was launched in 1997 so it has been there since the begging and has seen and been part of the evolution of online casinos. This site holds various licenses including one from the UK Gambling Commission, making it a trustworthy site to choose to play in. 888 Casino has all the games that gamblers expect to find such as slots and table games; it also has several exciting variations of blackjack.
Different Blackjack Games at 888 Casino
No one who loves blackjack can deny that playing the classic version is a lot of fun and that is why you will still find it at any online casino that you happen to play in, but you will also find other versions because players have come to realize that playing this table game a bit differently is a lot of fun too. Here are some of the blackjack games that you will find at 888 Casino:
Spanish 21: If you have never played Spanish blackjack before, you might be wondering what makes it different from classic blackjack or other versions. This game is unique for various reasons but the main one is that all of the 10s are removed so players usually end up taking more cards to try to beat the dealer. Spanish blackjack is played with 6 decks at 888 Casino and has an RTP of 99.60%, making it a hit with players.
Multi-hand Blackjack: Playing blackjack with more than one deck is becoming more and more popular nowadays and if you have yet to try it, you will be happy to learn that you can do so at 888 Casino. Players can choose gameplay with 1, 3, or 5 hands and that makes this a very interesting game where a lot can happen in a single round.
American Blackjack: American blackjack is a favourite with players at this gambling site and is played with a total of six decks. In this blackjack variation players can choose to split their hand up to 3 times and end up with a total of 4 hands. People often debate whether American or European blackjack is better and that is really just a matter of preference since both are great in our opinion.
Other Things to Know about 888 Casino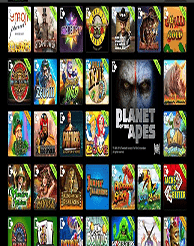 Blackjack games are definitely fun and you will have a great time playing them at this gambling site, but there other things that make this site a great choice for gamblers in Canada and anywhere else. This online casino has excellent banking options for deposits and withdrawals, attractive bonuses for both new and loyal players, and good customer support if anything ever goes wrong.