Bet365 Casino and its Different Types of Blackjack Games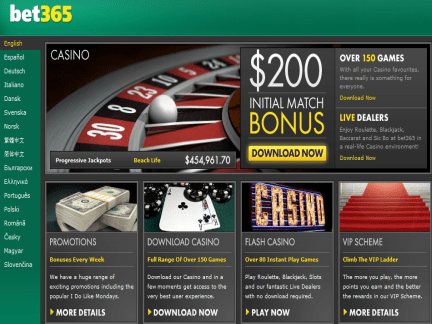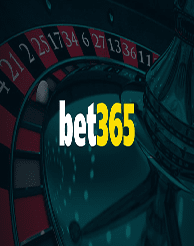 Blackjack is one of the first games that come to people's minds when they think of a casino; this is true even of people who do not normally gamble and that is because this game has been widely represented in TV, movies, and other media for years. Perhaps the best reason to choose to play blackjack over other exciting casino games is the fact that it has such a small house edge: 0.5%; however, there is plenty of skill involved in this game and that edge can go up or down depending on the choices that players make. Playing blackjack games at online casinos has become more and more popular with the growing power and scope of the Internet and one of the best places to do that is bet365 Casino.
bet365 Casino and has Various Blackjack Games
bet365 Casino stands out among other online casinos because it has been around since 2001, meaning that it has been providing high-quality gambling fun to players for about 20 years! Some people who prefer to play at bet365 Casino do so because of the brilliant selection of slots that this longstanding casino has to offer, yet others choose this gambling site because of its table games; among those table games are various types of blackjack games that make playing here a very interesting experience.
Blackjack is not just fun but also easy for just about anyone to learn and that makes it highly popular; although getting past basic strategy is not something that every single player accomplishes but if you are one of the ones that do, you might want to try your skills with some of bet365 Casino's blackjack games. Here is a quick look at some of them:
Blackjack Surrender: Blackjack Surrender is played with 6 decks and is favoured by many players because it has a low house edge of 0.52%. Surrender is not available in some blackjack variants precisely because it gives players a better edge.
Blackjack VIP: Blackjack VIP is very much like the regular version and is played with 8 decks. Players can play up to a total of 7 hands at the same time which makes for very interesting play. Surrender is not available with this blackjack version but insurance and splitting are.
Frankie Dettori's Magic Seven Blackjack: What makes this blackjack game unique is that it employs a Magic Seven Side Bet which is placed on the betting area of up to 3 hands that the player can have. This game has gained a lot of momentum since its recent launch.
Buster Blackjack: This bet365 Casino game features a buster blackjack feature that allows players to make a side bet and win when the dealer busts with the amount of winnings depending on the number of cards that the dealer happens to be holding when he or she busts.
Live Blackjack: Playing Blackjack with a live dealer is something that more and more online casinos are offering and you can bet that bet365 Casino has not been left behind when it comes to this.
Other Reasons to Choose bet365 Casino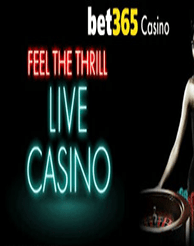 If blackjack is what you look for in a gambling site then bet365 is a good choice for you. Other reasons to choose this online casino over others include brilliant bonuses, good banking options, and excellent customer support. For some great promotions, click here.